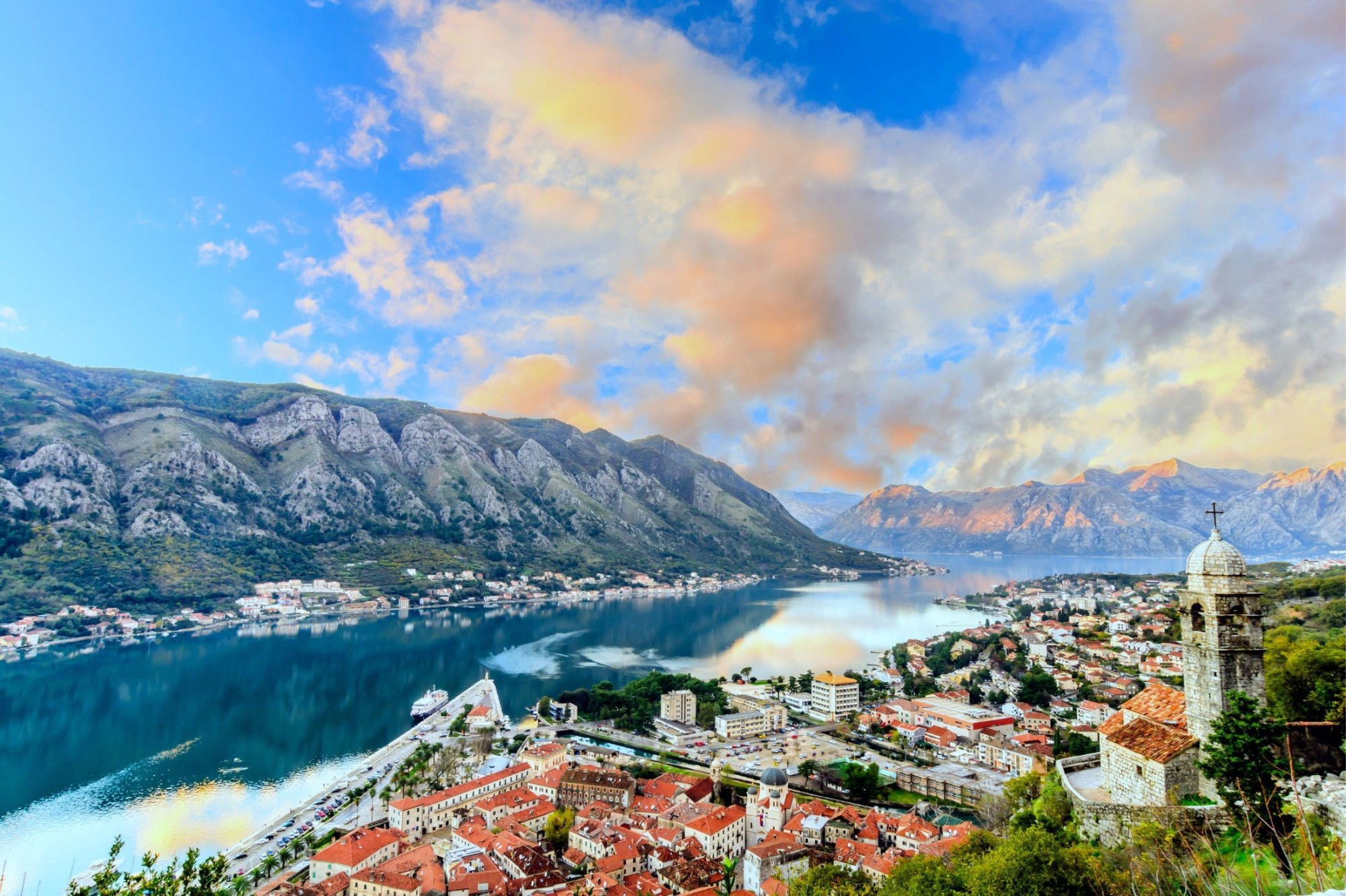 Exploring Kotor – Where History Meets Natural Beauty
Discover the UNESCO World Heritage Site and Culinary Delights
Nestled between towering mountains and the azure waters of the Adriatic Sea, the fortified town of Kotor is one of Montenegro's most picturesque destinations. Steeped in history and culture, this charming town offers visitors a glimpse into its rich past, with stunning architecture and ancient landmarks at every turn. Kotor is a UNESCO World Heritage site, renowned for its natural beauty and cultural significance.
History
Kotor is believed to have been founded by the Romans in the 3rd century BC, and it has been inhabited ever since. Over the centuries, it has been ruled by various powers, including the Byzantine Empire, the Venetian Republic, and the Austro-Hungarian Empire. This rich history is evident in the town's architecture, which is a blend of Venetian Gothic, Byzantine, and Renaissance styles. The town's most famous landmark is the Cathedral of St. Tryphon, which dates back to the 12th century and is a testament to Kotor's cultural heritage.
Food
Montenegrin cuisine is a delightful fusion of Mediterranean and Balkan influences, and Kotor is no exception. The town's cuisine is based on fresh seafood, locally grown fruits and vegetables, and traditional Balkan meats. Seafood lovers should try the grilled octopus, black risotto, and fresh fish caught daily from the Adriatic. Meat lovers will enjoy cevapi, a type of grilled sausage served with ajvar, a roasted red pepper spread, and kajmak, a type of clotted cream. Vegetarians will find plenty of options, including stuffed peppers, grilled vegetables, and cheese-filled pastries.
Nightlife
Kotor is a hidden treasure that is slowly gaining popularity among travelers for its idyllic scenery, cultural heritage, and vibrant nightlife. While it might not have the bustling nightlife of other popular destinations in the region, the nightlife in Kotor has a unique character that sets it apart from the rest. Kotor's nightlife ranges from relaxing spots where you can immerse yourself in the local culture to lively bars and clubs that keep the party going until the early hours of the morning. The town's small size means that you can easily explore it all on foot.
Beaches
Kotor is not known for its beaches, as the town's rocky coastline does not offer many sandy stretches. However, the town does have several pebble beaches that are popular with locals and tourists alike. Some of the most popular beaches in the area include Trsteno Beach, located just outside Kotor, and Plavi Horizonti Beach, which is about 30 minutes away by car. Both beaches offer crystal-clear waters and breathtaking views of the surrounding mountains.
Connections
Kotor is well-connected to the rest of Montenegro and the region, making it easy to get to and from. The closest airport is Tivat Airport, located just 10 kilometers away, and it's serviced by several major airlines, including Air Serbia, Ryanair, and easyJet. Alternatively, you can fly into Podgorica Airport, which is about 90 kilometers away. Kotor also has a port that receives ferries from Italy and Greece, and there are several bus routes that connect Kotor to other towns and cities in Montenegro.
Conclusion
Kotor is a must-visit destination for anyone interested in history, culture, and natural beauty. Its stunning architecture, ancient landmarks, and UNESCO World Heritage status make it a hub for history lovers, while its charming streets, delicious cuisine, and vibrant nightlife offer something for everyone. With easy connections to airports and ports, Kotor is an ideal base for exploring other parts of Montenegro and the region. So if you're planning a trip to Montenegro, be sure to add Kotor to your list of destinations!


Travel tips
Experience Montenegro Off Season
Best things to do in Montenegro  Looking for exciting activities that can be done all year round? Montenegro has got you covered!...
Travel tips
Montenegro's Best Outdoor Adventures
Explore Montenegro's Thrilling Wilderness Are you planning a summer vacation to Montenegro? Look no further than these multiday tours,...
Travel tips
Montenegro's Five National Parks
Hidden Gems and Roads Less Travelled Montenegro has five unique National Parks: Durmitor, Skadar Lake, Lovćen, Biogradska Gora, and...
Travel tips
Foodie's Guide to Montenegro
Eating like locals in Montenegro  Montenegro's cuisine is a reflection of its history, culture, and natural surroundings. With...